Use for Young Women, Young Men, Seminary/Institute, Family Home Evening, Primary Sharing Time, Activity Days
ACTIVITY: Guess Who Was Saved by the Savior (Forgiveness Scripture Stories) POST-AND-PRESENT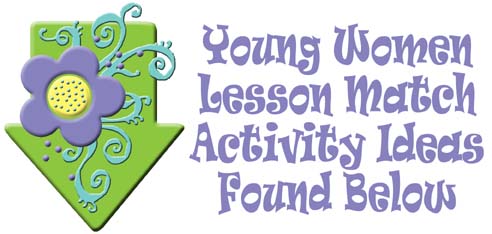 YOUTH can teach this lesson to children.
Objective: Help children learn many stories of those who were blessed by the Atonement. Because Jesus suffered for us in the Garden of Gethsemane and died for us, we will be saved like these people.

TO MAK
E VISUALS: Print, color, and cut out the images that follow. Use tape or magnets to mount the visuals. Mount the stories on the backs of the faces.
ACTIVITY:
1. Tell children/youth that Jesus is a life saver just like someone who would save our life today, like a policeman, a doctor, or a lifeguard. Only Jesus saves us from sin and death. He suffered and died for us so we can repent if we do wrong and make our life different. We can choose the right and find peace and happiness. Jesus saved us from sin so we can return to live again with Him and with Heavenly Father. If we repent and keep His commandments, we can feel safe and happy.
2. Have children/youth take turns choosing a face, with the story found on the back, to read about that someone who was saved by Jesus. At the end of the story, say, "Guess who was saved by the Savior?" and then have children/youth guess who it was. The ones reading the stories can listen to the others' guesses. When the right one is said, they can post the picture on the board. Or they can tell who it was if the name was not guessed.
TESTIMONY SHARING: SEE *QUESTION BELOW
THOUGHT TREAT: "Life Savior" LIFESAVERS CANDIES or DOUGHNUTS. Place a note on a package of Lifesavers candies or attach a note on a toothpick on a doughnut that reads, "Jesus is my Life-Savior." Tell children/youth about the Savior's suffering in the Garden of Gethsemane and how He suffered for all mankind. And if we repent, we will feel the SWEETNESS of His spirit and His love. As we study the gospel and choose the right, we will gain a SWEET testimony of His gospel. If we continue to repent each day, we will be ready to feel the SWEET spirit that comes when we partake of His sacrament each week to remember Him and covenant to follow Him.
More Learning Activities:

DOWNLOAD
• Through Jesus Christ we can be saved – Articles of Faith 1:3 scripture poster

SONGS VISUALS TO DOWNLOAD:

• He Sent His Son (CS, 34)
• I Know That My Redeemer Lives (Hymns, 136)


• I Stand All Amazed (Hymns, 193)


See A-Z INDEX (on the above menu to find activities on Subjects: Atonement, Repentance, Forgiveness
Great Church Videos to Share:
• Mormon Channel
• Mormon Messages
• Bible Videos
• Homefronts – TV Spots

YOUTH TESTIMONY SHARING: Ask youth to share their testimony on the lesson subjects below. Click on the QUESTION* next to "Come, Follow Me" Lesson to lead you into a discussion or the sharing of testimonies.


Presenting Activity to Young Women or Young Men
USE FOR MARCH:
March: "The Atonement of Jesus Christ"
"Behold I say unto you that ye shall have hope through the atonement of Christ" (Moroni 7:41).
*QUESTION "Come, Follow Me" Lesson: How can repentance help me every day?
*QUESTION "Come, Follow Me" Lesson: How can the Atonement help me during my trials?
To download all YOUTH activities go to:
All "Come, Follow Me" Activities - Jan - Dec
To download all FAMILY HOME EVENING activities go to:

To download all ACTIVITY DAYS activities go to:
"Faith in God" Activity Days STORE
"Faith in God" Activity Days INDEX
To download all SINGING FUN song visuals and activities go to:
QUOTES TO PONDER:
"My invitation to all of us is to evaluate our lives, repent, and keep on trying." —ElderDale G. Renlund
"All will be made right. All will be well." President Dieter F. Uchtdorf
Source ST.2013.3
Atonement – Forgiveness – Repentance: LDS Lesson Activity: Saved by the Savior – Forgiveness Scripture Stories, Come, Follow Me: How can repentance help me everyday?