Use for Primary Sharing Time, Come Follow Me (Young Women, Young Men), Seminary/Institute, Family Home Evening, and "Faith in God" Activity Days
POST-AND-PRESENT
ACTIVITY: Guess Who Was Saved by the Savior (Forgiveness Scripture Stories)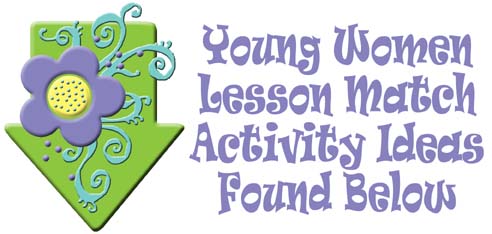 YOUTH can teach this lesson to children.

OBJECTIVE: Help youth learn and guess who was saved by the Savior from the many stories found in the Book of Mormon about the atonement. Stores about: Enos, Alma the Younger, Zeezrom, King Lamoni's father, and the man brought to Jesus. Because Jesus suffered for us in the Garden of Gethsemane and died for us, we will be saved like these people. (See more details in the pdf download.)
ACTIVITY: Youth take turns reading the story (without showing the visual) and having others guess who the story is about, then post the visual. (See more details in the pdf download.)
TO MAK
E VISUALS: Print, color, and cut out the images that follow. Use tape or magnets to mount the visuals. Mount the stories on the backs of the faces.
BOOK: Our new "Sunday Savers: Sharing Fun! I Am a Child of God," book (shown) is available at LDS bookstores and online at DeseretBook.com or SeagullBook.com.
CD-ROM: There will not be a CD-ROM for this book available this year. THE GOOD NEWS is, you can downloaded this activity (above) in color only. The black and white images are only available in the book.
THOUGHT TREAT: "Life Savior" LIFESAVERS CANDIES or DOUGHNUTS.(See more details in the pdf download.)
MORE LESSON IDEAS from the Sharing Time outline and Young Women – Come Follow Me outlines (below).

2018 PRIMARY SHARING TIME –
OUTLINE for MARCH "JESUS CHRIST IS OUR SAVIOR"
Week 4 Jesus Christ is our Savior.
Identify the doctrine (discussing the word "Savior"): Show some objects or pictures representing people who might save our lives (such as a doctor, a policeman, or a lifeguard), and discuss how they might save us. Show a picture of Jesus, and explain that He is the only one who has the power to save us from the eternal consequences of death and sin. Write on the board, "Jesus Christ is our Savior," and read it with the children, emphasizing the word "Savior."
Encourage understanding and application (hearing scripture stories): Tell the children some scripture stories about people who were saved from sin by the Savior (for example, Alma the Younger [see Alma 36:6–24], Enos [see Enos 1:1–8], Zeezrom [see Alma 15:3-12], Lamoni's father [see Alma 22:1–26], or the man brought to Jesus [see Luke 5:17–26]).
Gospel Grab Bag Suggestions: PRESENT THE "Guess Who Was Saved by the Savior (Forgiveness Scripture Stories) . . . TO DOWNLOAD HERE (shown).
Explain that through Jesus Christ's Atonement, all of us can be saved from sin. Testify that Jesus Christ is our Savior, and invite a few children to bear their testimonies of Him.
Source ST.2013.3
Atonement – Forgiveness – Repentance: LDS Lesson Activity: Guess Who Was Saved by the Savior (Forgiveness Scripture Stories), Because of Christ's Atonement, I can repent and live with God again."