xProduct()
ACTIVITY: Super Dad and Mom Spotlight
Description: Youth can spotlight/honor their parents by using the forms to record highlights from their lives. Present in an "Honor Parents Night" activity.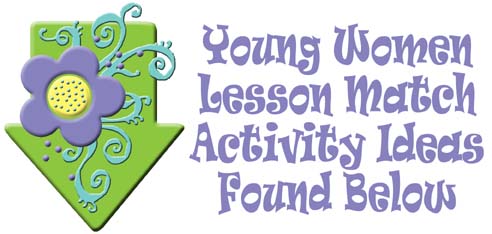 Encourage youth to honor their parents using this Super Dad and Mom Spotlight form.
• Option #1: Use the forms to spotlight parents and give positive highlights from their lives. These could be read during an HONOR PARENTS NIGHT*.

• Option #2: Use the forms to write a plan with brothers and sisters how they will express honor and appreciation to parents. Then carry out the plan.
• Option #3: Use the forms to write a letter of appreciation to parents.
• Option #4: Use the forms to write personal goals to show honor and respect to parents. Then work on those goals.
USE ACTIVITY FOR: Young Women, Young Men, Family Home Evening, Seminary/Institute, Primary Sharing Time or Activity Days
TO MAKE: Print activity in color or black and white.
TESTIMONY SHARING: See *QUESTION below. The following week ask young women to share their testimony on the following. Click on the following website objective to introduce the testimony sharing (that follows):  How do the roles of men and women complement each other in families?  "By divine design, Heavenly Father gave men and women different gifts and abilities to help them fulfill complementary roles as husband and wife. "Gender is an essential characteristic of individual premortal, mortal, and eternal identity and purpose. … Fathers are to preside over their families in love and righteousness and are responsible to provide the necessities of life and protection for their families. Mothers are primarily responsible for the nurture of their children. In these sacred responsibilities, fathers and mothers are obligated to help one another as equal partners" ("The Family: A Proclamation to the World," Ensign or Liahona, Nov. 2010, 129)."
More Learning Activities:
*HONOR PARENTS NIGHT:
1. The week before, have youth write a note to their parent(s) or guardians with at least four points of appreciation. Leaders could secretly tie each note (with parents' name on top) to a plastic fork with a ribbon. Leaders could also write a note to each youth, expressing specific points of appreciation and attaching a fork (with name on note from leaders).
2. Youth invite their parents, grandparents, or guardians to a dinner.
3. Serve spaghetti and salad (dinner) without eating utensils. Provide handy wipes to wipe hands before and after the meal.
4. After the meal, a leader says, "Just like this fork [hold fork up], we often take many things for granted that our youth and parents do for us. Tonight we would like to honor our youth and parents, and express our points of appreciation (point to prongs on the fork). Each youth has prepared a note expressing their points of appreciation, and we the leaders have a note expressing our points of appreciation to our youth. Thank you. We will now serve dessert and you will be able to eat with your forks.
5. Pass out personal individualized forks with named notes attached.
6. Serve dessert with a different fork.
7. Optional: Place a flower on moms' plates and a Dad's Root Beer or DR barrel candy for the dads.
VIDEO: Motherhood: An Eternal Partnership with God – Elder Jeffrey R. Holland shares an encouraging tribute to mothers who, through both challenges and accomplishments, work in partnership with God to raise His children. (3:46) CLICK HERE TO VIEW THIS VIDEO FROM YOUR I-PHONE.
VIDEO: Today's Family: Fathers – Quotes from several members of the First Presidency and the Twelve about the role and importance of fathers. (1:33) CLICK HERE TO VIEW VIDEO FROM YOUR I-PHONE.
VIDEO: It Was Mom: A Mother's Day Tribute To Moms – Mother's Day celebrates moms who gave us life and taught us how to live. This Mother's Day visit motherhood.mormon.org to see why motherhood has been deemed the highest, holiest calling in the world. (1:59) CLICK HERE TO VIEW VIDEO FROM YOUR I-PHONE.
VIDEO: Parenting: Touching the Hearts of Our Youth – Effective parenting means taking the time to listen and to understand the hearts of our children so that we can grow together in faith, friendship, and love. CLICK HERE TO VIEW VIDEO FROM YOUR I-PHONE.


YOUTH TESTIMONY SHARING: Ask youth to share their testimony on the lesson subjects below. Click on the QUESTION* next to "Come, Follow Me" Lesson to lead you into a discussion or the sharing of testimonies.


Presenting Activity to Young Women or Young Men
To download all YOUTH activities go to:
All "Come, Follow Me" Activities - Jan - Dec
To download all FAMILY HOME EVENING activities go to:
Source YW 1.9
Activity: Super Dad and Mom Spotlight – Marriage and Family: LDS Lesson Activity – "How do the roles of men and women complement each other in families?"