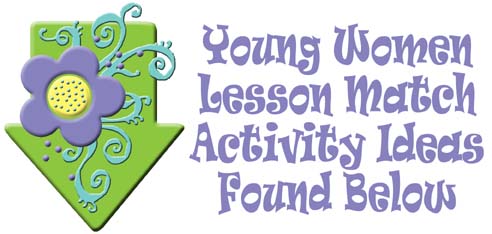 USE FOR: Activity Days, Primary Sharing Time, Young Women, Seminary, or Family Home Evening
Faith in God Activity Days –

Serving Others

Goal 7:
Plan and hold a parent-child activity, such as a dinner, picnic, hike, day trip, or service project.

Theme: Once Upon a Time – King and Queen for a Day (Senior Party)
INVITATION
Invite Activity Days girls to this activity using invitation.
Other Uses For This Same Invitation: Use to invite girls to anything activity where you are spotlighting someone (1) here, spotlighting seniors, (2) spotlighting someone in your family history, sharing stories from your family tree/pedigree, (3) Having a Spa Day where girls get the royal treatment manicure pedicure, hair wash and style, or spotlighting them, their talents, and their accomplishments.

PREPARATION FOR ACTIVITY:
• Print invitations, color, and give out a week ahead or have them ready to give to girls at a current activity, inviting them to the next.
• Have girls who are more active take the invitation to those less active.
ASSIGN TREATS:
• See matching THOUGHT TREATS below each activity.
• Have girls share their favorite recipes with you and you could make them during Activity Days or have them make them ahead to share.
• With the Activity Days budget have girl help you plan treats ahead for the next activity – hopefully treats that go along with the goal or lesson theme.
ACTIVITY DAYS PLANNER
Print, color, and cut out the King and Queen for a Day Crown, Once Upon a Time Spot-light Senior Spotlight, and a Good Old Days Bingo Game board, calling words and rules for each player.
Once Upon a Time (Senior) Spotlight
1. Ahead of time have girls take their parents to visit a chosen senior and interview them, filling in the Once Upon a Time Spotlight. Write down things you will say when you crown them king or queen for a day (see below).
2. Invite the senior to your group celebration creating a special invitation or use the one to invite girls to this activity (shown above). See also Seniors Who Can't Get Out (below).

3. If you can find old-fashioned items to bring you could display them and have seniors tell about them during the celebrations.
4. Prepare a nice meal and set a table where you, your senior guest, and your parents can sit around and visit. Display old-fashioned pictures and things to spotlight the senior.
Crowning Queen for a Day – King for a Day
Spotlight the seniors one at a time by crowning them with the King or Queen for a Day Crown, saying, "I crown you Queen Hanna or King Charles," saying their name. Then read their Once Upon a Time Spotlight.
Good Old Days Bingo Game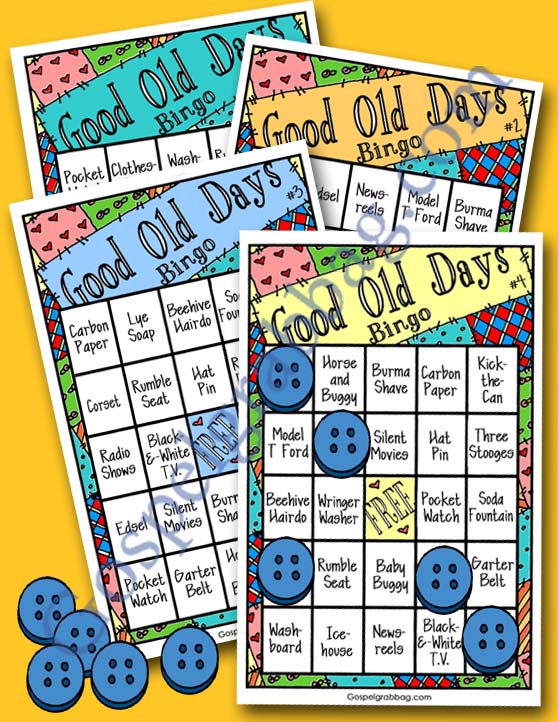 Play this Game with seniors (see instruction page for rules).
Seniors Who Can't Get Out: Be sure to visit the seniors in your ward who can't attend the celebration by bringing treats and spotlight them individually. Ahead of time have someone who knows them help you fill out the Once Upon a Time Spotlight. Then you can visit them individually to honor them.
THOUGHT TREATS: (King and Queen Crown Cookie). Make a crown-shaped sugar cookie; bake, frost and top it with candy jewels. Share cookies with seniors at your service activity. These could be served when girls plan the service activity as well. When they add candy jewels on the crown have them think of the jewels they will be receiving on their heavenly crown for serving others. Note: Consider seniors with special diets.

More Activity Day Activities:
• NEXT activity: Serving Others – Goal 8
• PREVIOUS activity: Serving Others – Goal 6
• TABLE OF CONTENTS: Serving Others – Goals 1-10
Shop

STORE

for more Activity Days activities like this one, or access them from the

ACTIVITY Days

menu above.
More Learning Activities:
TESTIMONY SHARING: See *QUESTIONS below.
See A-Z INDEX (on the above menu to find activities on subjects: SERVICE, CHARITY, FAMILY).
Great Church Videos to Share:
• Mormon Channel
• Mormon Messages
• Bible Videos
• Homefronts – TV Spots

YOUTH TESTIMONY SHARING: Ask youth to share their testimony on the lesson subjects below. Click on the QUESTION* next to "Come, Follow Me" Lesson to lead you into a discussion or the sharing of testimonies.

Presenting Activity to Young Women or Young Men

USE IN NOVEMBER AND DECEMBER:
November: "Spiritual and Temporal Self-Reliance"
"The power is in them, wherein they are agents unto themselves" (D&C 58:28).
*QUESTION "Come, Follow Me" Lesson 6: What is the Lord's way of providing for the poor and needy?

December: "Building Kingdom of God in the Latter-days"
"May the kingdom of God go forth, that the kingdom of heaven may come" (D&C 65:6).
*QUESTION "Come Follow Me" Lesson 5: How can I help my less-active friends return to church?
To download all YOUTH activities go to:
All "Come, Follow Me" Activities - Jan - Dec
To download all FAMILY HOME EVENING activities go to:
OTHER USES FOR THE ABOVE ACTIVITY:
*ACTIVITY DAYS (Girls ages 8-11 to achieve specific goals): See We Can Serve Seniors (Senior Party) – Activity Days, Serving Others – Goal 7 (includes everything this activity has, shown right)
Service: LDS Lesson Activity – Activity Days – Serving Others – Goal 7, parent-child activity, senior spotlight, good old days bingo