Use for Young Women, Young Men, Family Home Evening, Primary Sharing Time, or Activity Days
ACTIVITY / HANDOUT:

My Conversion to the Gospel Journal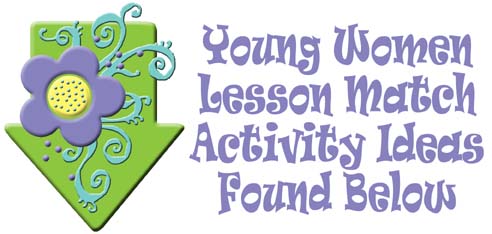 Tell youth they can pass on righteous traditions by first recording their testimony for posterity. You can leave a legacy of love to your friends and families in word and deed by writing your testimony on this Gospel Journal about your conversion to the gospel of Jesus Christ. With this, future generations can read of your love for the Lord and the gospel. How you feel now about the gospel can be of great worth and value to your family now and to your posterity (future generations).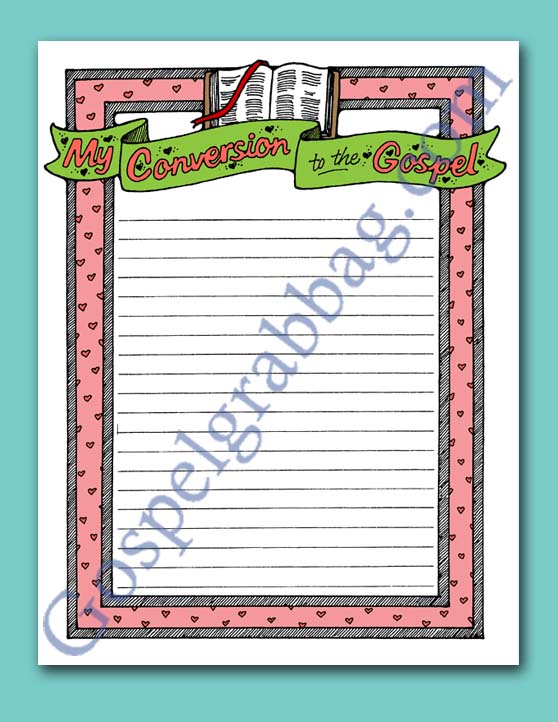 Things You Could Write About: • your testimony • spiritual feelings about the scriptures, our Savior, Church leaders, family members, or friends who have strengthened your testimony • paying tithing • attending church • obeying specific commandments • faith • your baptism • receiving the holy ghost • priesthood blessings • missionary work • testimonies • examples to follow • scripture heroes • experiences of being baptized for the dead • desire to be married in the temple • desire to live a Christlike life • desire to serve others • joy that comes through service • parents, brothers and sisters, and relatives who have influenced you • living specific gospel principles • ways the Holy Ghost has witnessed to you that the gospel and the scriptures are true
TO MAKE: Print activity in color or black and white.
More Learning Activities:
• TESTIMONY SHARING: See *QUESTIONS below.
• TRADITIONAL TREASURES: Ask each youth to share a righteous family tradition. Make note of ideas to copy and share with the title: "Traditional Treasures."

YOUTH TESTIMONY SHARING: Ask youth to share their testimony on the lesson subjects below. Click on the QUESTION* next to "Come, Follow Me" Lesson to lead you into a discussion or the sharing of testimonies.


Presenting Activity to Young Women or Young Men
USE IN MAY AND DECEMBER:
May: "Prophets and Revelation"
"We believe all that God has revealed, all that He does now reveal, and we believe that He will yet reveal many great and important things pertaining to the Kingdom of God" (Articles of Faith 1:9).
*QUESTION "Come, Follow Me" Lesson 5: How can I strengthen my testimony?
December: "Building Kingdom of God in the Latter-days"
"May the kingdom of God go forth, that the kingdom of heaven may come" (D&C 65:6).
*QUESTION "Come Follow Me" Lesson 4: What can I do to help new members of the Church?
To download all YOUTH activities go to:
All "Come, Follow Me" Activities - Jan - Dec
To download all FAMILY HOME EVENING activities go to:
SOURCE: YW3.19
Testimony – Missionary: LDS Lesson Activity/Handout: Conversion to the Gospel journal – "What can I do to help new members of the Church?"