SCRIPTURE POSTER / CARDS:
Romans 8:16 – We are Children of God
Use for Primary Sharing Time and Lessons, Family Home Evening, Youth and Seminary Institute Devotionals
8 pages (color/black-and-white visuals: 3 sizes for poster)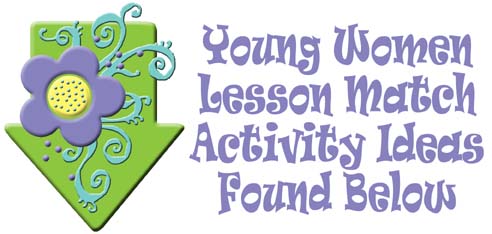 Objective: Help children/youth memorize Romans 8:16: "The Spirit itself beareth witness with our spirit, that we are the children of God."
To Make: Print, color, and cut out poster of your choice. If printing the larger size poster, mount the two parts on poster paper. The smaller cards are for children to take home.
Ways to Motivate Children/Youth to Memorize Scripture:
• Give out small black and white scripture cards to memorize.
• Once they are passed off give out the colored version of scripture cards.
More Learning Activities:
• SING songs using SONG VISUALS to DOWNLOAD:

• I Will Follow God's Plan (CS, 164)


• Families Can Be Together Forever (CS, 188)


• I Lived in Heaven (CS, 4)
VIDEO: I Am a Child of God
VIDEO: Little Children
WE CAN BE PART OF GOD'S KINGDOM: Continue reading this Romans 8:16-17 and talk about how Heavenly Father has a plan for us. "The Spirit itself beareth witness with our spirit, that we are the children of God: And if children, then heirs; heirs of God, and joint-heirs with Christ; if so be that we suffer with him, that we may be also glorified together."
VIDEO: Seek Ye the Kingdom of God – Jesus teaches not to lay up for yourselves treasures on earth, but rather to lay up treasures in heaven. (3:55) CLICK HERE TO VIEW VIDEO FROM YOUR I-PHONE.
LESSON ACTIVITY: Plan of Happiness: Premortal, Mortal, and Postmortal Life Match Game – to DOWNLOAD

YOUTH TESTIMONY SHARING: Ask youth to share their testimony on the lesson subjects below. Click on the QUESTION* next to "Come, Follow Me" Lesson to lead you into a discussion or the sharing of testimonies.


Presenting Activity to Young Women or Young Men
USE IN FEBRUARY:
February: "The Plan of Salvation"
"This is my work and my glory—to bring to pass the immortality and eternal life of man" (Moses 1:39).
*QUESTION "Come Follow Me" Lesson:
What is the plan of salvation?
To download all YOUTH activities go to:
All "Come, Follow Me" Activities - Jan - Dec
To download all FAMILY HOME EVENING activities go to:
QUOTE TO PONDER: "All people are our brothers and sisters, children of our Heavenly Father." —Elder M. Russell Ballard
Source ST2013.1
Plan of Salvation – Child of God: LDS Lesson Activity – Romans 8:16 – scripture poster